LATEST
TECHNOLOGY

AFFORDABLE
PRICES

GUARANTEED
WORK

FRIENDLY &
TIDY

GET READY FOR YOUR NEW PARQUET FLOORS
The Beauty of Parquet
Little could the creators of the first parquet flooring at the Court of Versailles in the late 1600s have imagined...
How popular it would become in so many properties during the 20th century.
Whether for the large and grand or the everyday and humble, its surface complexity is part of its charm and attractiveness. In effect, parquet is marquetry on the floor - with blocks of wood arranged in geometric patterns of squares, triangles and lozenges.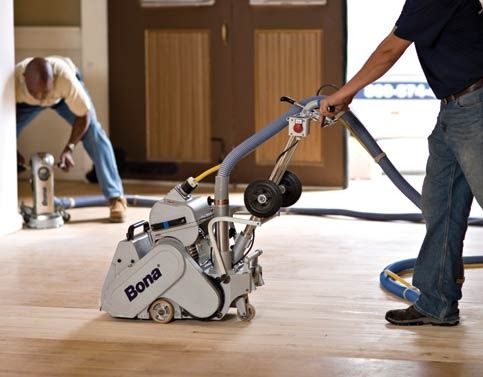 The contrast of shades and shapes creates a delightful and classy surface.
The grain of the wood adds to the effect, with oak, walnut, maple, pine and lime being popular. For those with higher budgets, tropical hardwoods such as mahogany are the height of luxury.
Your parquet floor is a valuable and integral part of your property and gives an immediate impression.
The downside is that when old and worn, a parquet floor can look far worse than any other surface. Yet theres no need to endure this grim state of affairs.
Renovating is as easy as with conventional floorboards and the results can be spectacular.
As long as you engage the right company!
May we introduce Parquet Floor Refurbishing.
You need experience in dealing with all kind of floors
We have restored hundreds of floors of all types - and in every setting from domestic and commercial - for over twenty years.
Expertise to provide the best solution
Dont worry about ther current state of your floors - their age and poor condition present a challenge we can face. We have probably seen far worse. And brought them back to their original beauty.

Skilled and trained workforce
All our team members are fully trained to the exacting standards of the National Wood Floor Association (NWFA). Some have been with us since we began!
Efficient and considerate:
Wood floor restoration can be disruptive: so we endeavour to fit around your schedule. We can work at unsocial times: at weekends or even overnight for a speedy job. So you wont linger in domestic chaos - or lose out on valuable business.
Personal service
Creating your parquet floor is important to us. As a friendly family firm, well make sure it turns out exactly as you require.
The 'golden age' of popular parquet from the 1930-70s saw a huge variety of blocks - in bewildering shapes and sizes. We can source reclaimed materials from all over the country. If necessary, we can cut blocks down to size.
Gaps can be filled with a mixture of wood dust and resin.
We can also remove old features such as hearths - and cover the space with blocks.
Sanding away
The key to the job is then the removal of all traces of old paint, varnish and lacquer.
A simple enough task, perhaps - but not an easy one - and one that requires skill in the handling of heavy machinery. Sanding was once a notoriously messy, noisy and disruptive job..
But no longer: modern sanding is efficient and 99% dust free!
Our modern cylinder machines have a unique collection system - with dust gathered from outside each room for minimal mess and disruption.
Sanding usually comes in three stages: a rough sand to strip off the old sealant; medium to create a level surface; and a fine sand for the perfect smooth finish.
We use handheld machines and sometimes hand tools for those awkward corners and floor shapes.
A new look?
After levelling and sanding the floor, the smooth surface is ready for staining - if you desire a change of colour.
Coloured oils and lacquers are available, but we do not recommend their use. It's difficult to maintain an even colour during application - and any damage causes the colour to decline.
So we prefer to perform staining and sealing in two distinct stages. The colour is easier to control and remains unaffected as the sealant wears away.
A clear stain enhances the wood grain: a coloured one gives depth and a floor to match your décor.
Something fresh and modern? We can advise on colour schemes that can transform and brighten your rooms.

Essential protection
The final protective covering is vital for the long life and good looks of your floor.
Traditional natural oil: gives a shiny classy look fit for a palace.
Hard wax oil; penetrates the wood for a non glossy look. It's ideal when you want a combination of harder wear and good looks. As with natural oil, it emphasises the natural grain of the wood - bringing out its inherent colour.
Lacquer for the toughest areas. The old-fashioned 'plastic' look of floor varnish is long gone. Modern lacquers are water-based and completely safe in areas used by children and pets.
.And we only use the best quality stains and sealants. Your floor is too valuable to be entrusted with anything but the best. They last longer and provide outstanding long term value.
Your floor may require several coats and adequate drying time. The results will speak for themselves.
And then..? Your new floor will be ready for revealing to friends and family: staff and customers; workers and guests.
Easy after-care
A little investment will keep your new surface looking good for longer. Ask for our advice on after-care depending on the sealants you have chosen.
Your new parquet floor is easy to maintain. Regular sweeping and/or vacuuming will remove dirt and grit.
Avoid using revolving vacuum cleaner brushes - and prevent excess moisture while cleaning. A damp mop will do the job, along with a wooden floor cleaner, as recommended by the manufacturer.
When the floor loses its lustre, apply 'revive' coats of lacquer, after a light sanding-down of the original surface.
Commercial properties
A new glowing parquet floor can enhance every kind of commercial property - the office or shop; bar or restaurant; gallery or museum.
Give your property the parquet floors it deserves
Your FREE assessment awaits.
Call Parquet Floor Refurbishing today!
7 REASONS TO CHOOSE US
CURRENT PRICES
Flooring Refurbishing Parquet
BEFORE & AFTER